Announcement by the General Councillor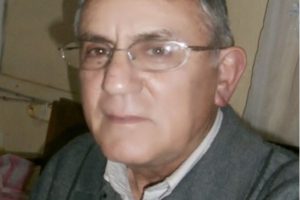 June 12, 2017 announcement
The Brother General Councillor expresses his gratitude to Brother Mamy Olivier RABARONE, Visitor of the District of Antananarivo, who has agreed to put at the disposal of the Region Brother Joan SALA.
We also thank Br Anatole DIRETENADJI for the years of service as regional Bursar and extend to him our warmest congratulations with the assurance of our prayers for a fruitful apostolate in his new responsibility as Visitor of the District of Central Africa.
Thank you to Brother Joan SALA COLL for accepting to assume the role of Regional Bursar for RELAF. Brother Joan is a graduate in physics and chemistry, a graduate also in catechesis from the University of Salamanca with three years of theology studies… He has worked for several years in formation (postulancy, novitiates…) He has been assessor of the Guadaloupanas Sisters and the Signum Fidei. Director of community and schools, he has worked towards the renovation of the works in the various places where he has been in Madagascar. He assumed, while being Auxiliary Visitor of the District of Antananarivo, the responsibilities of Director of the Holy Family Community (Mahamasina). He was until recently a member of the District Council, of the Commission for Solidarity and Development, of MEL Council, and the Economic Council. The brother will be in place in the month of September 2017.