DWA: Official opening of a new school in Kiri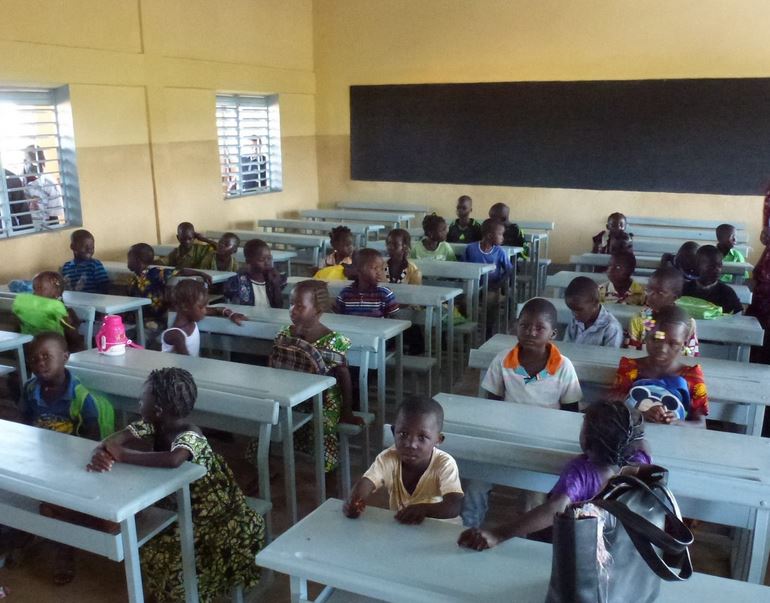 On 12 October, Brother Julien Diarra, Visitor of the District of West Africa, led the official opening of the new primary school of Kiri in Bobo Dioulasso (Burkina Faso). 44 pupils, their parents, the village chief, the teacher, and the Brothers from the  Novitiate and Provincial House were present at the ceremony. Brother Dieudonné Kolosnonré responsible for monitoring the project animated the program of the ceremony. Brother Paul Toé led prayer, Brother Mathurin Ouédraogo assured the rise of national colors. Then Brother Dieudonné presented the Kiri Project within the District projects, before giving the floor to the teacher, then the village chief before the word of the Brother Visitor.
After planting a tree, the opening ceremony continued with the call and a group photo of the pupils that marked the end of the ceremony.
Have a nice school year, best wishes to the pioneers in this school which is expected to become a complex primary school.
Thank you to the benefactors and the Lord for the work accomplished in this rural area.