OBITUARY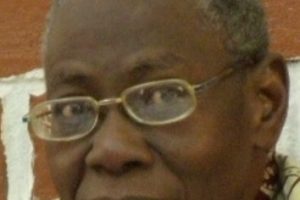 "I do not die; I enter into life".
(Saint Therese of the Child Jesus)
Brother Julien DIARRA, Visitor of the District of West Africa, is deeply saddened to announce the death of Brother Gabriel Danini ZABRAMBA. Our dear Brother was called back to God this Thursday 4 August 2022 in Bobo Dioulasso, at the age of 74, with 58 years of religious life.
May the soul of Brother Gabriel Danini ZABRAMBA rest in peace through the mercy of God!
The funeral programme is as follows:
Tuesday 9 August:
8pm: Prayer vigil in the parish church of Sainte Famille de Tounouma
Wednesday 10 August:
6.30 am: Removal of the body from the morgue of the Souro SANOU hospital to the Sainte Famille de Tounouma parish church.
8.30 am: Requiem mass in the parish church of Sainte Famille in Tounouma followed by the burial in Toussiana
Brother Julien DIARRA
Provincial Visitor