OBITUARY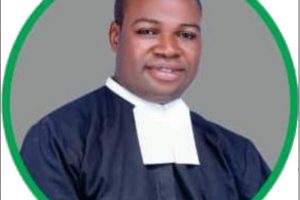 Dear Brothers/ Lasallians
Greetings through Our Lord and Saviour Jesus Christ, the author who holds the key to our life, our death and our resurrection; and it is in this spirit that I break to you the painful and shocking news that one of us, Br Peter Obi, FSC has passed away, this day, 22nd February 2023, at the young age of 36 and two-year-old in Perpetual Profession. He was serving as Director of Naka Community and Sub Director of the Naka Postulancy Programme Naka, Nigeria. He took ill and was receiving treatment at the hospital and in the care of the Brothers when he passed on.
(-) The funeral arrangements will be communicated when Brother Godwin, the Sector Coordinator, has a conversation with the Bishop of the Catholic Diocese of Makurdi, Rev Wilfred C. Anagbe, CMF.
Let us unite in prayer for the soul of our deceased Brother to be welcomed by angels in heaven, also for his biological family and the Brothers in Naka community who currently are in shock and disbelief.
United in Prayers,
Br Betre Fisseha,
Visitor of the Lwanga Disctrict of Africa