Thanksgiving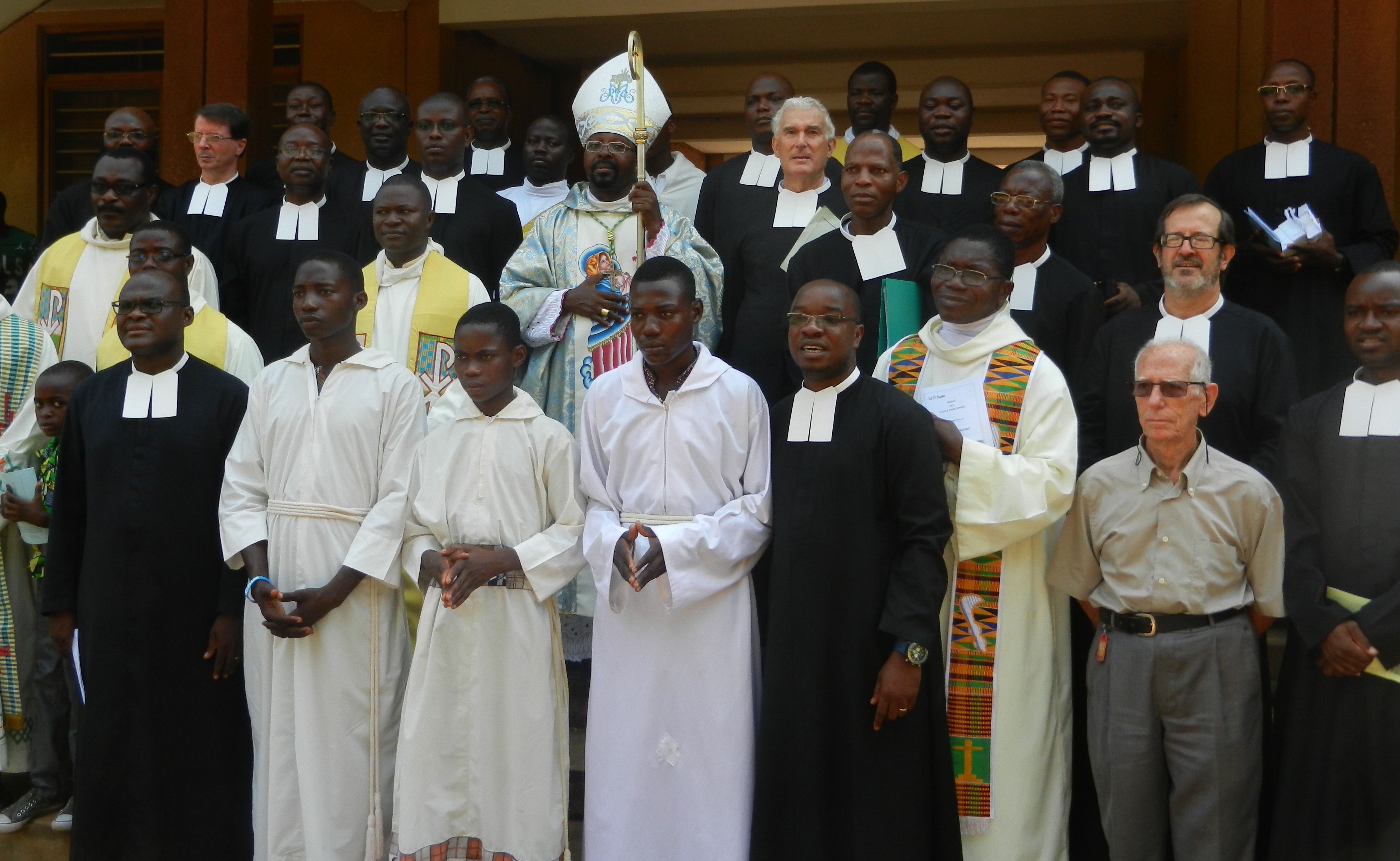 On December 6, 2014 was a big day for me. To this end, I would like to express my feelings of joy and gratitude. Indeed, December 6, 2014 in Togoville, I made my perpetual vows in our Institute. The time was therefore sufficient to persuade me to follow Christ forever in the world of education of young people, especially the poor as a son of Saint Jean Baptiste de La Salle. I give thanks to God for he has called me. He has been present in my moments of joy and difficulties. He placed on my path people who reassured and guided me. 
It is happiness and at the same time a great joy to feel with my Brother Brothers in community and elder brother of the young. I feel useful for them! Yes my first became a definitive YES and this has been possible thanks to God and thanks to you. I was accepted as I am. I had supportive formators, I met Brothers who encouraged me through their involvement in the Lasallian educational mission. I was impressed by the depth of the faith of each other.
In front of all these riches, in front of the exaltation of the Lasallian educational mission and the call of God daily, how to make economy of my person? Dear Brothers, allow me to say a sincere thank you here to MONCHEBI Frère Jacques, my Postulancy Director (2005-2006) […] He guided my first steps in religious life. I know what this first step of formation is for me. Dear Brother, thank you!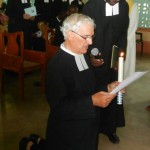 Combining perpetual profession and Golden Jubilee is significant for me. Golden Jubilee is fifty years of fidelity to the footsteps of Christ and the Lasallian educational mission. The Lord wanted to show me by that example, a model to follow. That is why I ask you to pray for me that I may be faithful to the following of Christ and the Lasallian educational mission. I would like to finish by expressing my gratitude to all those who have worked for the success of the celebration from 06 December 2014. And early this year, I sacrifice myself to the tradition to present my best wishes.
Brother Brice AKAGBO
Source: "Union" of DGB